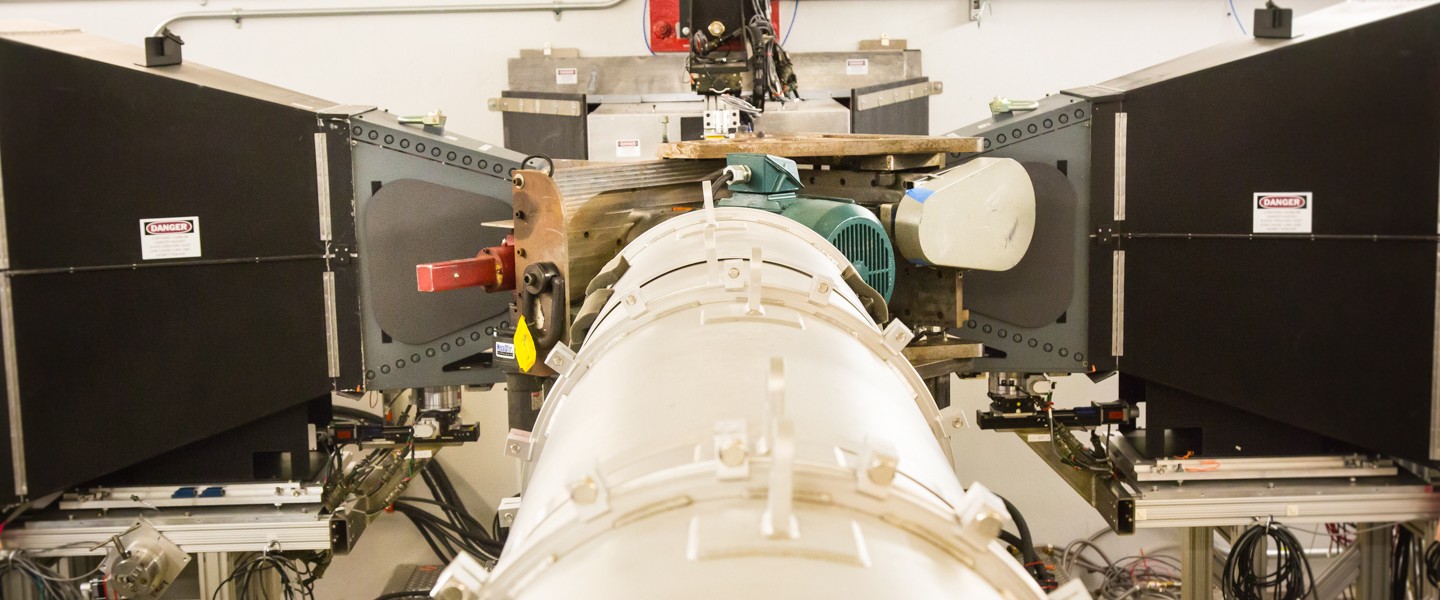 Information for VULCAN Users
Become a VULCAN User
Contact us for capabilities, experiment design, and development of proposals.
Refer to VULCAN Proposal Key Points before writing the proposal.
Submit your proposal in IPTS.
Approved Proposals
You will be notified of an experiment date and will need to confirm the date by replying to the email and the experiment in the IPTS system.
Prepare and Ship Your Samples
Sample Geometry
For an experiment using the VULCAN MTS loadframe, please refer the document below for VULCAN's standard sample geometry. Contact the instrument team for other sample geometry.
Ship your samples
Shipping instructions are available on the For Users page.
We recommend VULCAN standard samples. If you cannot provide standard sample geometry, please prepare grip adapters.
Plan Your Trip
The User Office will contact you about site access and proper training. You have the option to stay at the ORNL Guest House, which is located on the SNS site. For complex experiments, two to three users are recommended.
VDRIVE: VULCAN Data Reduction and Interactive Visualization software
Get an XCAMS account (the same one that you used in IPTS system). If you do not have an account, you can request one.
Go to http://analysis.sns.gov and follow the instructions for the remote window access.
Use VDRIVE to perform data reduction or analysis. The manual can be found here or on the data analysis computer. Use Remote Desktop or ThinLinc client to logon (see http://analysis.sns.gov/).
For computer access issues contact linux@support.sns.gov.
VULCAN Instrument Performance
The VULCAN instrument uses time-of-flight powder diffraction to understand properties of the materials. The determined resolution limit for VULCAN is described in the figure below, and can be downloaded in a spreadsheet format as well.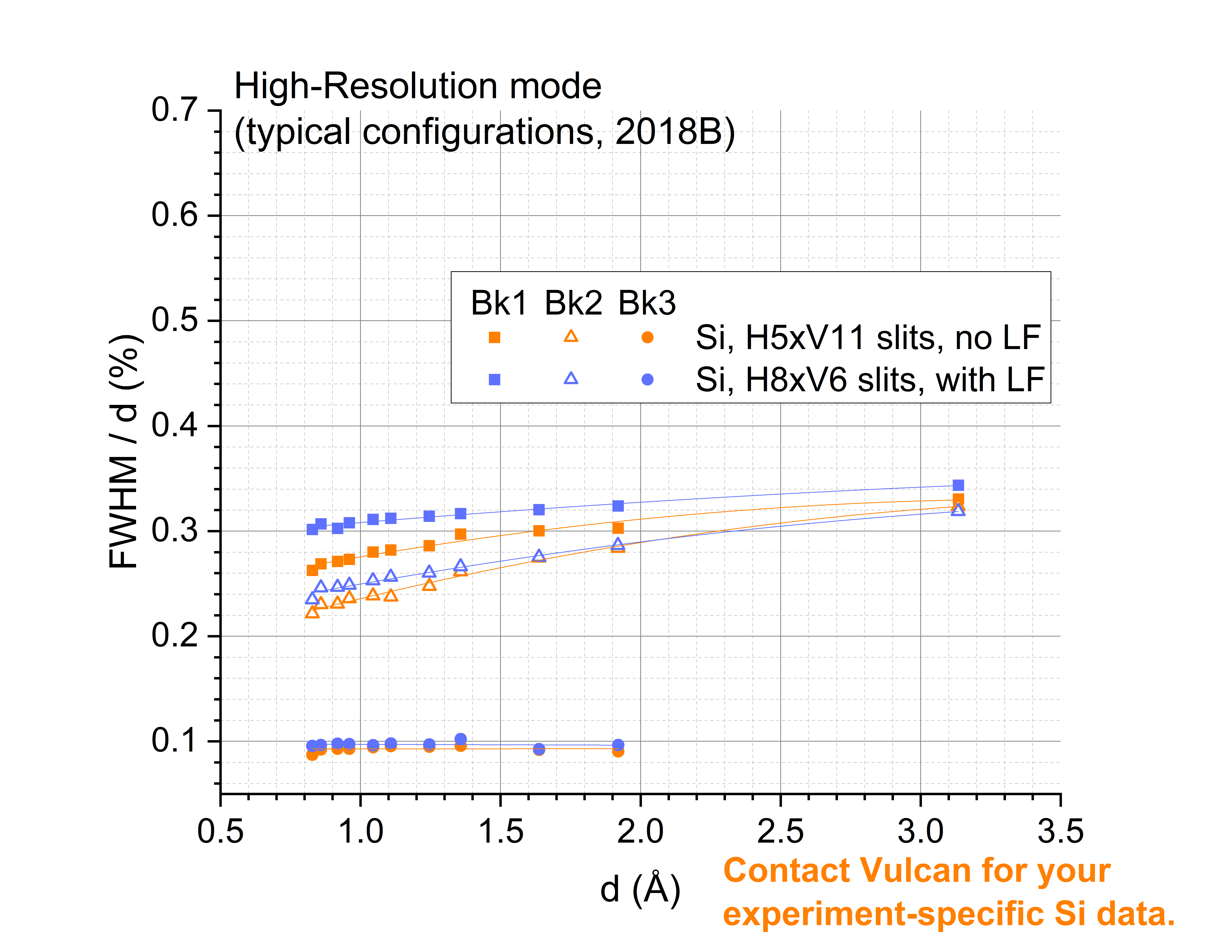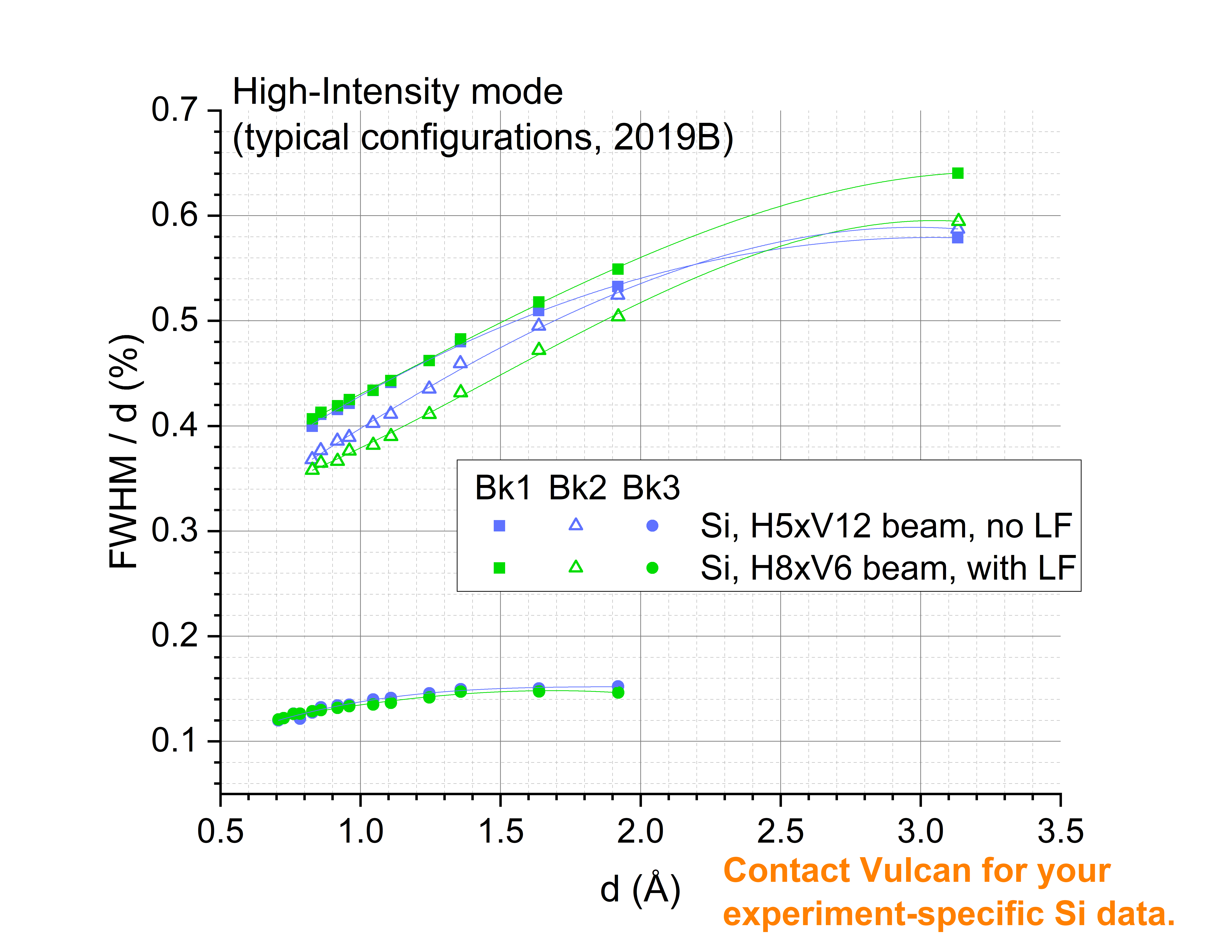 Download/Upload Your Data
Client mode: Use an SFTP client to transfer data between your own computer and the data on server. FileZilla is a free one that works across different platforms. The server is analysis.sns.gov; the port for SFTP is 22.
Publish Results
Please review your primary obligations regarding the facility acknowledgement statement and notifying the User Office. Contact the User Office with questions.